The
Warrior Games
is in it's fourth year of existence.
Our head coach, Maj. (Dr.) James Bales is a
world class athlete
, who also happens to be an orthopedic surgeon.
More than 200 wounded service members and veterans are expected to participate in the games this year.
We will have five U.S. teams representing the Army, Marine Corps, Navy/Coast Guard, Air Force and U.S. Special Operations Command as well as one international team from the United Kingdom.

The seven sports the games encompass are shooting, archery, wheelchair basketball, sitting volleyball, swimming, cycling and track and field.

Today, I am participating in shooting. Both pistol and rifle.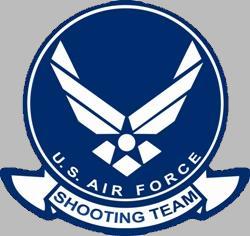 I have never competed in true sport shooting, and look forward to the experience. I mostly shoot skeet, trap, and sporting clays. So the small caliber, air rifle and pistol are going to be a totally new experience.
I am reminded of my first time with an M-16 during basic training at Lackland Air Force Base, San Antonio in December of 2000.
As an 18 year old kid, with no idea of what lie in store for me during my military career, I was just as jaded as any other young guy with something to prove.
I remember the feel of the weapon and the fear associated with ever having to use it against another person.
Hurting people is not a normal act in my opinion, and when I was 18 I never thought that I would be forced into returning fire against the enemy on an Afghan mountainside in the contested tribal border region with Pakistan.
I mean, come on, I joined the Air Force, right? We don't do that... do we?
We did, I did.
But the training, the fundamentals of identifying a target, breathing, hand placement, body positioning, and allowing the shot to surprise you, all play into success with competitive shooting.
I am gearing up now and will have another entry after I get to see just how fun this is going to be.